Consultation Fees (from January 2020):

Counselling:

Sessions last for 50 minutes


Individual counselling, face-to-face or online - £ 60.00


Counsellor in training - £45.00


NHS personnel - £45.00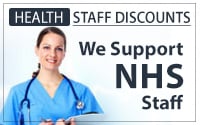 To help you decide if I am the right therapist for you, I warmly invite you to come and meet me. Please contact me to book a 30 minute introductory appointment. There is no charge for this ...



Payments may be made by cash, cheque or BACS and are payable in advance of each session (BACS payments only for online work).

Cancellations within 24 hours of any appointment will be charged at the full rate unless an alternative can be arranged in the same week



Some private health insurance schemes, such as Bupa, Paycare, Medicash and Sovereign benefits plans, will cover the cost of therapy - check with your insurer to find out if your sessions might be covered.

Personal Health Budget holders - you may choose to use some of your funding for complementary therapies.
Gift vouchers are available for complementary therapy ... please ask for details
Complementary Therapy:


Initial reflexology consultation (allow 70 - 90 min) - £ 45.00

Follow-up reflexology sessions (allow 60 min) - £ 40.00

Counselling with reflexology (90 min) - £90.00
Reflexology taster session (30 min) - £ 30.00


Foot massage without reflexology (30 min) - £ 30.00

Foot massage with Dead Sea/magnesium salts foot spa (40 min) - £ 40.00


Essential oils consultation (60 min) - £ 45.00 including £10 worth of products



Essential oil products are priced individually, for example a therapeutic
roller ball is £7.50 (or £10.00 inc. post and packing) - please ask for a
quotation if there is a specific product that you require




Sauna


Private use of sauna suite, first session - £45.00 (induction + 20 min in sauna)

Subsequent session - £ 40.00 (first 45 min)

Additional 15 min added to any session - £10.00




Some private health insurance companies will now cover the cost of counselling or reflexology sessions. Contact your insurers to find out if your costs could be covered. Some providers, such as Paycare, have agreed to prefer to use reflexologists with HMAR, FMAR or MAR status for the provision of cash back to clients for medical treatments.
(Directions to reach Autumndale Therapies will be provided when you make your first appointment ~ plenty of parking space is available on-site.)



Reflexology gift vouchers are available to any value ~
these can be posted directly to the recipient
To arrange a visit, to make an appointment or to purchase a gift voucher

please contact me:

Suzy Carter BA (Hons)

by telephoning 01730 892774 (9.30am - 8pm)

or 07582 266029 (WhatsApp only, also 9.30am - 8pm)


or click here to email me
Return to the top of this page ...
Reflexology should not be used as an alternative to seeking medical advice